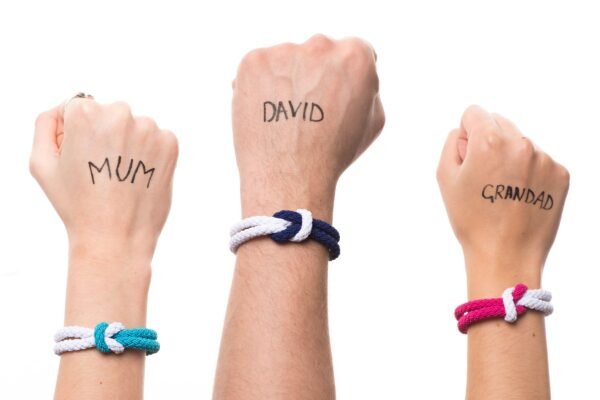 In May 2004, Lance Armstrong came up with yellow silicone bracelets as a fund-raising item for LIVESTRONG, a non-profit organization that works to support people suffering from cancer. By the end of 2004 summer season, the cancer wrist bands became popular across the US. Before the awareness campaign, such wrist-wears were only a fashion accessory. But now, people had found a new use of wristbands: awareness bracelets.
Today, people across the globe use rubber bracelets for many purposes. Whether it's about improving overall personality of an individual or creating awareness for a cause, custom rubber wrist bands have become a valuable item.
What Are Cancer Wristbands? 
Also known as cancer awareness wristbands, the silicone wrist-wears are a cost-effective, flexible, and reliable tool to make people aware of deadly health conditions, such as cancer, and raise funds for them. For different cancer types, there are different colors of the accessory. For example, pink wristbands are commonly used to raise awareness for breast cancer, while multi-color is selected for all types of cancers. 
These awareness bands are durable, fashionable, non-allergic, and water resistant items that people of all ages like to wear around their wrist. They are made of high-quality silicone material which stays comfortable and appealing for a long time.  
If you also want to start an awareness program to support people with the disease or raise funds for them, you can get customized rubber bracelets and distribute them to people. The products you choose can have a special color focused on the cause, a message to spread, or a clip-art showcasing your efforts.    
As discussed earlier, the wrist-accessory can help promote many causes. It is inexpensive and you can design many of them and distribute to friends, students, and the general public to create awareness for a cause. It's a fashionable item and people like to wear it around the wrist. Wearing the bracelet, they will go to many places and make your campaign more noticeable.
Some other uses are:
You can design many of them to raise funds for cancer-related researches and health programs.
The wrist-wear can help make people aware of the disease and encourage them to be a part of the awareness campaign.
You can wear the bracelets to show support for cancer survivors or those who are living with the disease.
As they are cost-effective, you can personalize many of them with a message to appeal people to support cancer sufferers.
Where To Get Cancer Wrist Bands?
Rubber bracelets are immensely popular, which means it's not difficult to find a store selling them in many forms. However, the stores in your neighborhood may have limited customization options. So, personalizing wristbands online is the best option. There are many stores on the Internet that offer custom wristbands with easy personalization choices.
Here's how to pick the right online store:
Make sure they have all types of wristbands available for customization, including embossed, debossed, screen-printed, laser-printed, and others.
The store must have the bracelets in many possible sizes.
A user should be allowed to pick the color, message to engrave, font, and the size of the accessory.
Customer support and shipping services should be quick and reliable.
Conclusion 
Silicone wristbands are an effective and affordable item to quickly promote a cause among the masses. Your efforts will be worth-noticing if you choose the right accessory and put a powerful message on it. Don't let anything come between you and your efforts for a cause.