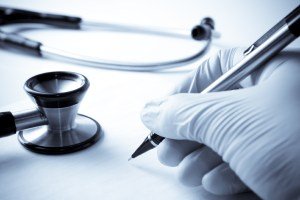 Suboxone is a popular drug used for treating narcotic addiction via reducing opiate addiction and withdrawal symptoms. It is a combination of two drugs naloxone and buprenorphine. The former helps in blocking the opioid medication's effects including feelings of well-being or pain relief which can result in opioid abuse. The latter is a form of opioid medicines also known as narcotic. Suboxone is used for treating the addiction of narcotic (opiate) and as a pain medication and is likely to be habit-forming.
Dosing Information
Physicians use suboxone for induction especially in patients addicted to heroin or any short-acting in nature opioid product.
Induction Dose- Day 1- 4mg/1mg or 2mg/0.5 mg sublingually given at an interval of 2 hours and Day 2- it will be 16mg/4mg sublingually.
The Maintenance Treatment- Physicians adjust the dose in a level that will hold the user in treatment and thereby suppress the withdrawal symptoms and signs of opioid.It must be titrated to the clinical effectiveness quickly because if this takes place gradually, it may result in higher drop-out rates.
Side Effects of Suboxone
One needs to go for an emergency medical aid if they experience symptoms like- difficulty in breathing, hives, swelling of the throat, tongue, lips or face. Just as any other narcotic, Suboxone is likely to slow the user's breathing. If the breathing gets too weak, it can also result in death. Medical attention is a must if the user finds it difficult to wake up, has blue-colored lips or has slow breathing accompanied with long pauses. Consult a physician or get emergency medical attention in the following cases –
Opioid withdrawal symptoms such as muscle pain, diarrhea, watery eyes, runny nose, feeling cold or hot, increased sweating, goosebumps or shivering.
Low Cortisol Levels having symptoms including weakness, worsening tiredness, dizziness, loss of appetite, vomiting or nausea.
Liver problems including symptoms like upper stomach pain, clay-colored stools, jaundice, loss of appetite or dark urine.
Slurred speech, blurred vision.
Extreme weakness, loss of coordination, confusion.
Shallow or weak breathing
Get immediate medical care in case of serotonin syndrome symptoms like diarrhea, vomiting, nausea, loss of coordination, twitching, muscle stiffness, fast heart rate, shivering, sweating, fever, hallucinations or agitation.
The long-term use of this medication is likely to affect fertility both in men and women. Till date, there is no proof if these effects are permanent or not. Some of the common side effects of taking Suboxone are as follows,
Trouble concentrating, feeling drunk, blurred vision, drowsiness, dizziness
Withdrawal symptoms
Numbness or redness inside the mouth, tongue pain
Constipation, vomiting, nausea
Back pain, headache
Increased sweating, pounding/fast heartbeats
Insomnia (sleep problems)
Things to Avoid While Having Suboxone
While taking this drug, there are certain things that the user should avoid. That includes drinking alcohol which can cause dangerous side effects or even death. It is also better to avoid operating any machinery or even driving as severe drowsiness or dizziness can result in serious injuries, accidents or falls.
Missed Dose
One should take it as soon as he/she remembers about it but should avoid it if it is already time for the next dose. Avoid taking two doses together.
Overdose
Get emergency medical care in case of an overdose as this can prove fatal particularly in case of a minor or anyone taking it without a prescription. The overdose symptoms can include coma, very slow breathing, slow heart rate, fainting, pinpoint pupils, clammy or cold skin or extreme drowsiness.
Before Taking Suboxone
People should not use Suboxone if they are allergic to either Naloxone or Buprenorphine. Consult with the doctor in case of –
Mental illness, drug addiction, alcoholism
Seizures, brain tumor or head injury
Problems with thyroid, adrenal gland or gallbladder
Abnormal curvature of the spine which affects breathing
Kidney or liver disease
Urination problems, enlarged prostate
Lung disease or any form of breathing problem
Suboxone Detox
Addiction to any drug is indeed a serious issue which affects millions of people every year. Thanks to medical science, it has helped people in understanding the problem and discovering ways to treat the same. If you are looking for Rapid Suboxone Detoxification, MAT (Medication Assisted Treatment) is the way to go. It is an FDA-approved medicine. Together with behavioral therapies and counseling it offers an approach that is whole-patient for treating substance use disorders. This treatment will help in easing signs of withdrawal; cut down cravings as well as block the ability of the brain is experiencing the effect of the substance. MAT is extremely helpful during early recovery stages when an individual in recovery goes through both detoxification and withdrawal. It is an assistive therapy or an adjunctive treatment to a person's overall treatment suffering from substance use disorder. This method will neither cure the addiction nor ensure success when it comes to recovery until the addict additionally engages himself in the behavioral treatments like long-term aftercare, social support, therapy, and counseling.
How MAT Helps?
MAT will work in the following ways,
It aids in reducing uncomfortable withdrawal signs through opioid replacement medicines. This medication also helps in lowering the danger of relapse at the time of the initial stages of recovery.
Help in addressing the drug cravings during the initial stages of recovery.
Help in facilitating a controlled, slow taper of this drug to enable the person to live without opioids.
Help in offering medical supervision during the initial stages of the recovery. Here guidance will work wonders to address triggers and stressful situations which can boost up the chances of relapse.
MAT and Its Differences
The experience of an individual with this treatment procedure can differ resting on,
The doctor administering the treatment
The specific opioid or opiate drug being abused
Complicating factors like court-ordered treatment
Medical history as well as substance abuse history
Always get this treatment done under the supervision of a physician who specializes in it. The typical process will include consultation with the physician, determining the suitability, prescribing medication and stabilization.