Dip Your New Year Eve in Deliciousness!
2 min read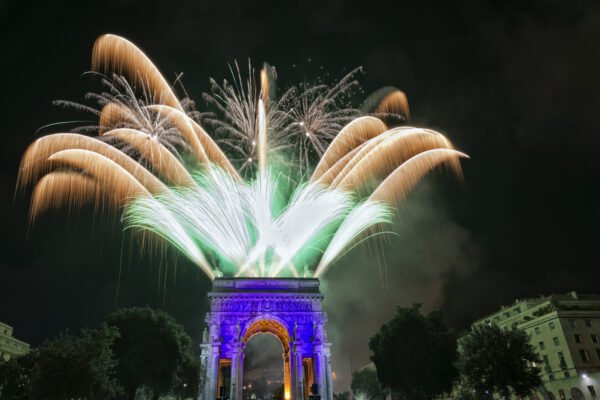 Merriment and New Year bells have already started ringing in the ears and the heart is beating at a double rate. Of course, New Year is around and no plans are set so far. Just gear up and find out the best food that you can prepare, eat and cater in this festive time!
What you can do is, just make a list of all the top New Year's Eve recipes and then prepare or bring the food items that dress up your dining table with utmost cheer and delight. After all, food is something that can melt the angry hearts, fill the souls with pleasure and leave the minds lightened. Just call all your dear friends and relatives for a small treat and have a great New Year time. Say cheers to the moments of past and welcome the future with open arms. Have a look at some of the delicious dishes that you can shortlist for your New Year celebration.
Rich Chocolate Coconut Truffles
Chocolates are something that can make anyone feel rich and loved. Just imagine a ball of truffles melting in your mouth and reaching down your throat; absolutely yummy. These are extremely simple, extremely flavourful and yet so nifty.  The pot melting of chocolate and coconut is amazing. You are definitely going to love this treat and your guest will praise you for this delectable treat in years to come!
Tasty Butter Chicken
Hang on, did you just read butter chicken? If yes, it's right! Just spice up your treat with delicious and creamy butter chicken. This is a dish that continues to be a sensation amidst the Indian and non-Indian foodies. There are many people who even add a pinch of dry fruits in this rich dish. A good quantity of butter is stuffed in this dish along with soft and crispy chicken. The blend of spices and the ultimate fragrance; its lip-smacking!  Your guest is definitely going to relish this dish.
Refreshing KasarBedamMalaiKulfi 
Kulfis are an integral part of India. Where different ice creams are out there to fill you with utmost pleasure and delight; the influence of kulfis is absolutely overwhelming.You can munch on the delicious KasarBedamMalaiKulfi with the extensiveness of almonds, perfumed flavour of saffron and softness of fresh cream. Indeed, these kulfis are made with utmost patience and passion. You can feel the depth of these kulfis the moment they slide down your throat. These kulfis are not just festive and rich but satisfying and fulfilling too. Be it kids, youngsters or old fellows; everyone is going to love these kulfis. You can even try out chocolate kulfis, bedamkulfi, kajukulfi and different types of other kulfis. The realm of kulfis is really rich and overwhelming.
Thus there are plenty of other dishes too that can be a part of your celebration table but these should not be missed. These crowd pleasing eatables will add so much of cheeriness and satisfaction in your celebration.