6 Steps Women Can Take to Improve Their Health at Any Age
3 min read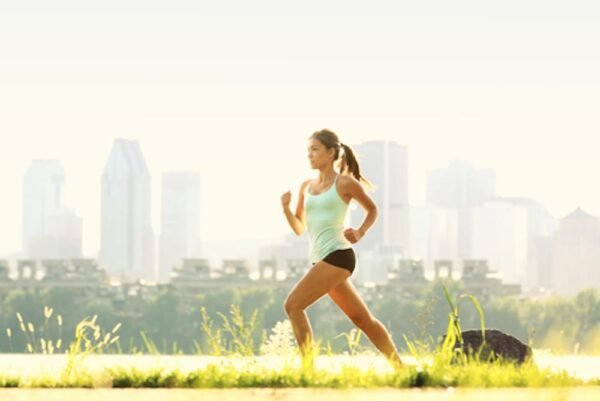 Living the good life doesn't just mean living as long as you can. It also means living a happy, loving and healthy existence. And part of ensuring that this happens is taking control of your health and doing everything you can to make the best out of your years, no matter what your age. Following are the six steps you can take to improve your health and start thriving instead of just surviving.
Keep your provider information updated 
One of the first steps in taking control of your health is to know who to contact for advice or emergencies. In fact, you might save your own life just by having all the proper medical information at your fingertips. If you don't already have a physician you see regularly or if you've recently moved, it's a good idea to establish care with a physician who can keep your records on file. A health information exchange organization can help you locate the providers you need as well as give you insight into their practices. Finding a doctor at the last minute when you've developed a serious problem may leave you stressed out and with fewer options.
Get plenty of sleep
Getting enough sleep is an often overlooked component of staying healthy. In fact, consistent sleep deprivation is linked to conditions such as heart disease, diabetes, cancer, high blood pressure, and obesity. It's also a well-known culprit of anxiety and depression. In order to make sure you're getting the right amount, the NCSDR (National Center on Sleep Disorders Research) recommends a few key practices. For one thing, establish a bedtime routine that promotes relaxation. This could mean doing things like turning off your mobile devices earlier, avoiding late exercise, and not drinking alcohol right before bedtime.
Take care of your oral health
Did you know that gum disease is linked to heart disease? It's true, and the scariest part about it is most people don't even know they have it. But even if you never face something that serious in regards to your oral health, keeping your teeth and gums healthy are a vital part of nourishing your body. No matter what your age, everyone needs to see their dentist for preventative oral hygiene services twice a year. They can help you stay on top of your oral health and keep your mouth bacteria and cavity-free.
Visit your doctor at least once a year 
Don't wait until your health is bad to see your doctor. Annual checkups are one of the best preventative measures to keep you healthy. Issues such as cancer or diabetes can often be effectively treated when they're caught early. But if you let them go, the consequences can be serious. Be sure to also include a well-woman exam in that schedule. Your physician who offers OB/GYN services in Covington, LA should be a familiar face you see every year. Women go through various phases of hormonal changes throughout their lives, which is one of the things your doctor can help you regulate.
Eat right
It goes without saying that nutrition is an important part of health. But as women age, their nutritional needs change. For example, iron is a critical supplement they need more of, especially prior to menopause. They are also more prone to osteoporosis, which means they need a diet rich in calcium and vitamin D.
Exercise more
In order to counteract some of the effects of aging on women's health, it's important to get plenty of physical activity. Regular exercise has been shown to improve areas such as digestive functions, weight control, and high blood pressure. The amount of exercise you need depends largely on your age and current health. But most experts recommend about 150 minutes of some type of aerobic activity a week. Regular strength training should also be incorporated into your routine as it helps maintain muscle and build bones.